Welcome to the Green Dot Blog!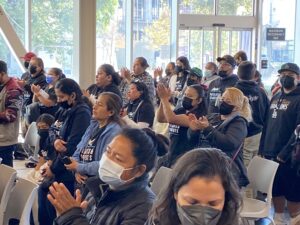 United Parents and Students will open their advocacy year at Ánimo Jackie Robinson on February 4 when they will present the Green Dot Public School California parents with a healthy initiative that they hope will make it all the way into an ordinance in Los Angeles County. Healthy Checkout and Keep the Soda in the…
Read More >>
Subscribe to receive the latest updates!
Green Dot Public Schools
1149 S. Hill St., Ste 600
Los Angeles, CA 90015
Phone: (323) 565-1600