A confirmation message has been sent to your email.
Every February, our nation has a moment to reflect, acknowledge, and observe the countless contributions African Americans have made throughout the world during Black History Month.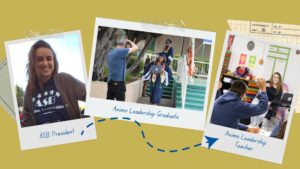 Sandra Estrada, an alumni teacher from Ánimo Leadership Charter High School, is committed to giving back to the Lennox community that set her up for success by creating positive classroom experiences for the next generation of leaders.
Students at Alain LeRoy Locke College Preparatory Academy founded activism group Justice for Peace in response to street violence, sexual assault, human trafficking, and suicide occurring along the Figueroa Corridor.
Green Dot Public Schools
1149 S. Hill St., Ste 600
Los Angeles, CA 90015
Phone: (323) 565-1600